I'm using the term "shandy" a bit loosely here. Technically a shandy is equal parts beer and soda or fruit juice. While this recipe contains both beer and fruit juice, they're not in equal parts. Plus the big difference is the addition of liquor – both bourbon and sweet vermouth.
Shandies are popular during the warmer weather as the combination of beer with soda or fruit juice makes for a refreshing and lower in alcohol libation. While many would argue bourbon is a year round drink, I associate it more with the colder months. This mixture smooths out the bourbon and makes for a balanced and easy to sip drink.
When pressed you might not be able to distinguish each ingredient but you'll likely say that mixed together it is a winning combination. Ideally this is served in a Belgian-style goblet beer glass, but if you don't have that in your glassware inventory, a large wine glass (with stem or without) will do.
So as the days get cooler consider mixing up some bourbon and beer for a unique cocktail.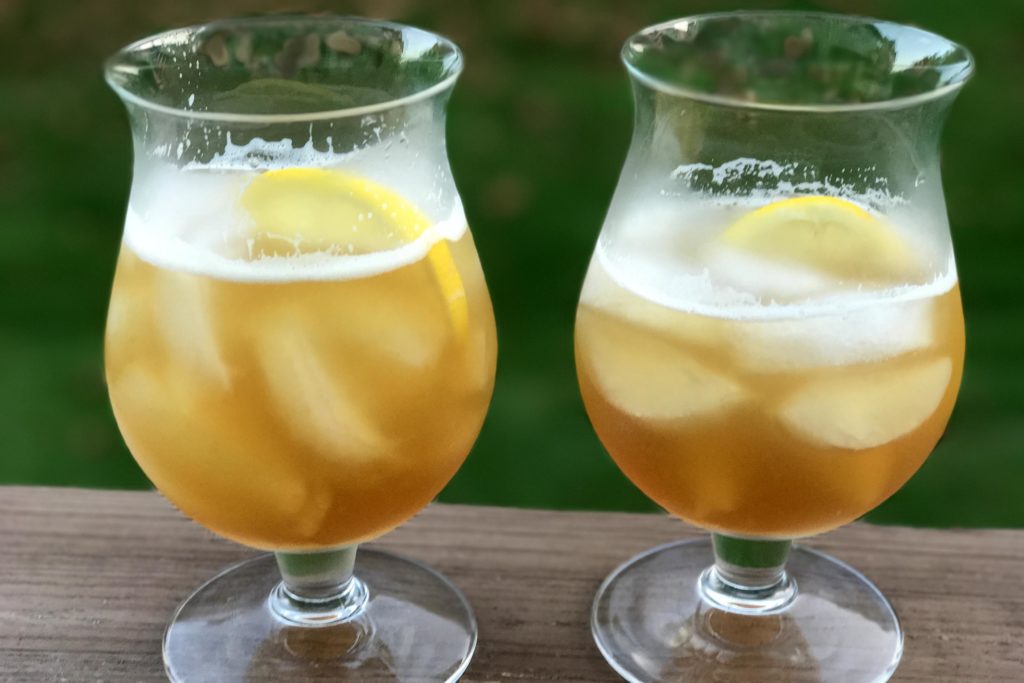 | | | |
| --- | --- | --- |
| Fall Bourbon Shandy | | Print |
Ingredients
1 ounce bourbon
½ ounce sweet vermouth
¼ ounce freshly squeezed lemon juice
¼ ounce agave syrup
4 ounces kölsch or a light lager-style beer
Garnish: lemon slice
Instructions
Place bourbon, vermouth, lemon juice and agave in a Belgian-style goblet beer glass and stir.
Fill glass with ice, add beer to glass and stir.
Garnish with a lemon slice.
Source:  Variation on recipe from Sunset