Earlier this summer I was reading a recipe for chicken with grilled avocados. It had never occurred to me to heat an avocado. Warming them up a bit on the grill intensifies the flavor and, if possible, makes an avocado even better.
So, next time you think about making guacamole, consider grilling the avocados instead and using it in place of your favorite guacamole. I think you will be happily surprised.
Try it with Red Wine and Thyme Pork Tenderloin or take a tortilla chip and scoop the avocado right out of its shell.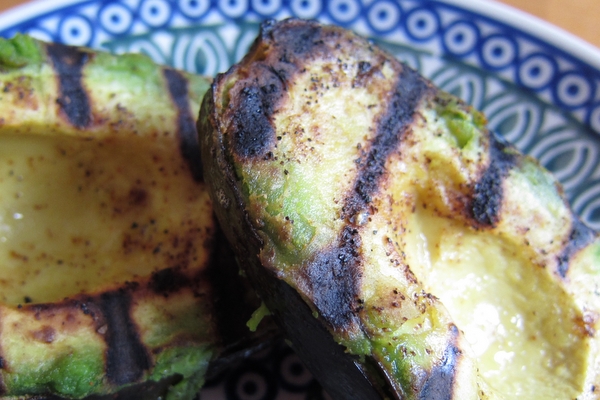 Ingredients
3-4 avocados, cut in half and pitted (keep skin on)
1 tablespoon olive oil
Salt
¼ teaspoon chili powder
Instructions
Cut each avocado in half and remove the pit. Keep the skin on.
Rub the cut side of avocados with 1 tablespoon olive oil, season with salt, and sprinkle with chili powder.
Preheat grill to medium.
Place avocados, cut side down on the grill and cook until they are gently warmed and flesh is golden brown, about 3 minutes.
Notes
Don't overcook the avocado as heating it too long can make it bitter. It's ready when it has nice grill marks and is more "warmed" than "hot."