I've always loved coffee-flavored things (like ice cream) but have never been a coffee drinker. I figured that if I could make it through college without coffee, I could make it through the rest of my life. However there is always an exception to every rule and in this case it's Irish Coffee. Maybe it's the whipped cream? Or maybe it's the way the Irish whiskey just makes the coffee that much warmer? Or perhaps the combination of the two?
According to lore the Irish Coffee originated in Ireland in the 1940s where it was made for some cold and weary American travelers. It gained popularity in America in the early 1950s when a travel writer brought it from the Shannon airport to his hometown of San Francisco.
We spent our honeymoon in Ireland and it wasn't until our last night there that I ordered an Irish Coffee. The restaurant was the most "Americanized" that we'd been to and I figured it would be okay to give it a try especially since I required that it be decaffeinated. While it tasted wonderful, it clearly wasn't decaffeinated as I spent most of the night wide awake and reading in our hotel  bathroom. Still to this day on the rare occasion that I order an Irish Coffee when we're out, we are both quite definitive about the need for it to be decaffeinated!
Ed created this Nutty Irish Coffee at home in an effort to use up some whipped cream. He topped it off with a splash of Nocello (walnut- hazelnut liqueur) which flavored both the whipped cream and the coffee. A lovely treat especially since I knew it wouldn't keep me up.
On a recent trip to New Orleans we were having breakfast and in walked a gentleman clearly dressed for the office – he ordered an Irish Coffee to go. I asked if that was part of his daily routine and he said, "why, yes!" Being from the Commonwealth of Pennsylvania (with its strict liquor laws) I still can't get over places like New Orleans and Las Vegas where you can walk around openly with alcoholic beverages.
Don't delay, make one now and celebrate St. Patrick's Day (but do consider waiting until later in the day).
Gluten-Free/Wheat-Free Options:  While the ingredients used to make whiskey contain gluten many believe that the distillation process removes the gluten. As a result, some with gluten sensitivities are okay with whiskey while others are not. Jameson Irish Whiskey notes that it is gluten-free due to the distillation process and how their barrels are sealed (if you have a high sensitivity, it's worth testing or avoiding it all together). There is another option – Queen Jennie's Sorghum Whiskey from Old Sugar Distillery in Madison, Wisconsin. Sorghum is type of grass and safely contains no gluten. Plus Old Sugar Distillery doesn't use any wheat, barley or rye in it's facility so there's no cross-contamination.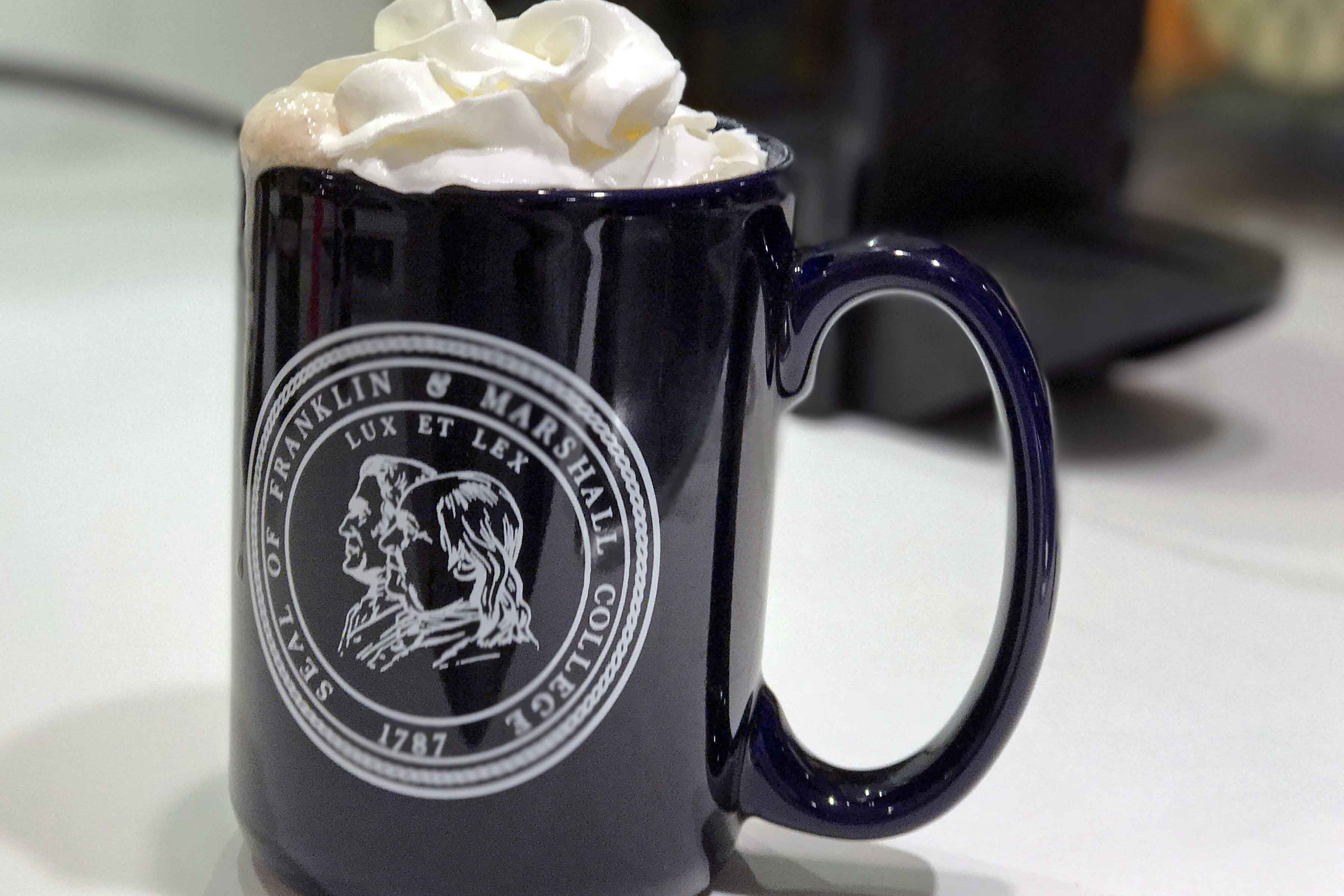 Ingredients
8 ounces of freshly brewed coffee (caffeinated or decaffeinated)
2 ounces Irish whiskey
Fresh whipped cream
A splash of Nocello (walnut-hazelnut liqueur)
Instructions
Brew a fresh batch of coffee. Pour 8 ounces into a mug.
Add Irish whiskey and stir.
Top with a dollop of whipped cream and a splash of Nocello (or other nut-flavored liqueur).
Serve hot.
Notes
* Recipe can be doubled, etc.
* Don't have
Nocello
(walnut-hazelnut liqueur)? You can substitute any nutty liqueur such as Frangelico.