Usually I prefer plain crackers (such as water crackers) or plain slices of baguette with my cheese.  In my mind it's the cheese flavor that I'm trying to capture, not the "vehicle" that I'm using to get the cheese to my mouth.  But, there are exceptions to every rule.
Rosemary pairs well with most cheeses and fortunately there are many crackers out there made with rosemary.  I know that because I've tried many.  When I found these made by Sandamiri, I just can't get enough of them!  Now, when I'm putting a cheese plate together, I use both water crackers and these rosemary crostini.  Not only do they pair well with cheese, but a bit of cheese and some Cakebread Fig Spread on a rosemary crostini is a wining combination.
Let me know if you have a favorite rosemary cracker – I'm always looking to try something new.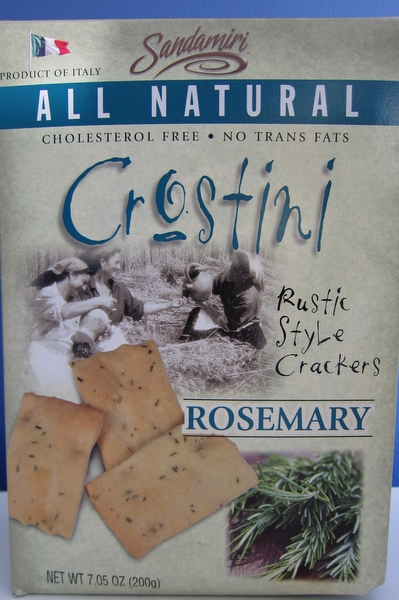 Where to purchase?  Wegmans in the Italian items aisle.
Learn more about Sandamiri Rosemary Crostini