It's been almost seven months since I last knowingly ate anything made from wheat. I continue to feel better overall although the pain in my hands hasn't diminished. I still hold some hope that it may eventually work.  I recently met with someone else with osteoarthritis who gave up wheat for the same reason but didn't see any positive changes until month eight or nine.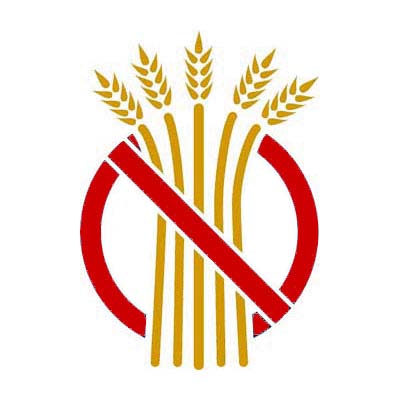 What continues to amaze me most is how easy being wheat-free really is. I know a lot has to do with the overall large focus on being gluten-free which means the market for products and options in restaurants has increased. There was a great article in The New York Times recently – Gluten-Free Eating Appears to Be Here to Stay – which summed it very well (and is worth the read).
Another is having a wheat-free buddy to share discoveries with. My friend, Regina L, gave up wheat a few years ago to help with her rheumatoid arthritis. She saw such an amazing difference that she hasn't gone back. I recall when she told me she was doing this we were at a favorite Italian restaurant for lunch and I couldn't imagine giving up their bread (it is still one of the things I miss most).  I guess it sometimes just takes a while to get used to an idea.
Realizing that everyone may not have a buddy, I wanted to share some of my favorite discoveries with you.
•  Bread – If I was a really big bread eater, it would have been much harder to be wheat-free. I wasn't even trying to find a bread substitute. But one day I was at Trader Joe's and looking at the gluten-free bread section. I picked up a package of  Trader Joe's 100% Rye Bread and a woman standing next to me volunteered that she'd been wheat-free for years and loved this bread (clearly this was fate). Being only wheat-free I'm able to have this bread (gluten-free is wheat, barley and rye-free). It's the closest to traditional wheat bread that I've had (assuming, of course, that you like rye/pumpernickel-type breads). It's allowed me to have an occasional sandwich which has been a real treat. I like it toasted with prosciutto, an aromatic French cheese, arugula and a sprinkling of truffle oil. Note that the slices are very thin (which is fine with me) – toasting it helps it hold up better.
•  Cookies – Recently I was intending to make a cheesecake with a gingersnap crust. I did research on the five or six brands of gluten-free ginger cookies at Wegmans (I like to take pictures of them and then research them online at home – this helps to avoid making a bad purchase) and discovered Tate's Gluten-Free Ginger Zinger Cookies. Turns out I didn't end up making the crust but was so thrilled with the cookies I've bought more. Since I'm a baker I don't usually buy pre-made cookies, but these taste like homemade – buttery, gingery and just the right crisp/crunch ratio. You'd never know they are gluten-free. Tate's has a few other types which I have a yet to try.
•  Crackers – In my Wheat-Free Day 90 post I wrote that one of the things I miss most are plain old water crackers. I'm pleased to report that I've made some progress in finding good plain wheat-free crackers. I had mentioned my quest to a co-worker, Philip W, and he told me about gluten-free matzo. I looked for it in the Kosher section at Wegmans every time I went shopping for a few weeks and they finally had it in stock. Other than being much larger than a water cracker (Wegmans only had it in sheets although it looks like there are gluten-free matzo crackers that I haven't yet discovered) it was the closest thing I had found to a traditional water cracker. During that same quest I came across Absolutely Gluten-Free Flatbreads which I can now say are my favorite gluten-free crackers (surpassed Schar's Table Cracker mentioned in a previous post) – you do need to break them into smaller pieces to achieve a cracker-like size. They have just the right amount of good taste and work well with any kind of cheese. You'd be hard pressed to know that they are gluten-free. I have only tried "original" as I was looking for plain cracker but they do make other flavors. [update:  I just found Absolutely Gluten-Free Crackers at Giant – while a bit smaller than expected they are just what I was looking for in terms of flavor and size.]
•  Pasta – I have found that many restaurants now have a gluten-free pasta option. Even if you don't see it on their menu it never hurts to ask. Two that I've had recently that were quite good were Nature's Earthly Choice fusilli (corn, rice and quinoa) at Limoncello in Chester Springs, PA and Barilla penne (corn and rice) at Fenice Creolo in Phoenixville (Kimberton), PA. I haven't yet tried either at home.
I've also learned that you may find some good gluten-free "gems" outside of the gluten-free section in your favorite grocery store. The Absolutely Gluten-Free Flatbreads I mentioned above were found in the Kosher aisle – far away from the gluten-free section at my local Wegmans.
To read more posts about my wheat-free adventure check out Wheat-Free Day 1 and Wheat-Free Day 90. Questions and comments are most welcome!