My paternal grandmother would travel north each summer bringing with her a box of Florida fruits. I have fond childhood memories of sliced mangoes served atop vanilla ice cream for dessert. In an effort to hold onto summer just a bit longer I'm sharing a simple recipe for a mango lassi.
A lassi is an Indian drink made from yogurt that is meant to cool you down during the heat of the summer. Its creation dates back many thousands of years and has been referred to as an "ancient smoothie." "Traditional" lassis are made with salt while "sweet" lassis are made with sugar. Nowadays it's not uncommon to see them mixed with fruit.
Here I've mixed yogurt and cut up mangoes with a bit of both sugar and salt. Depending on the sweetness of your mango you may need to add a bit more sugar. Top it off with a dash of cardamom – its citrus-herbal flavor pairs well with the mango.
Be sure you use regular yogurt rather than Greek yogurt as the more runny consistency of regular yogurt works best for this recipe. Once you've mixed the yogurt, mango, sugar and salt together in a blender, you may want to add some water to thin it out. A lassi is best sipped through a straw.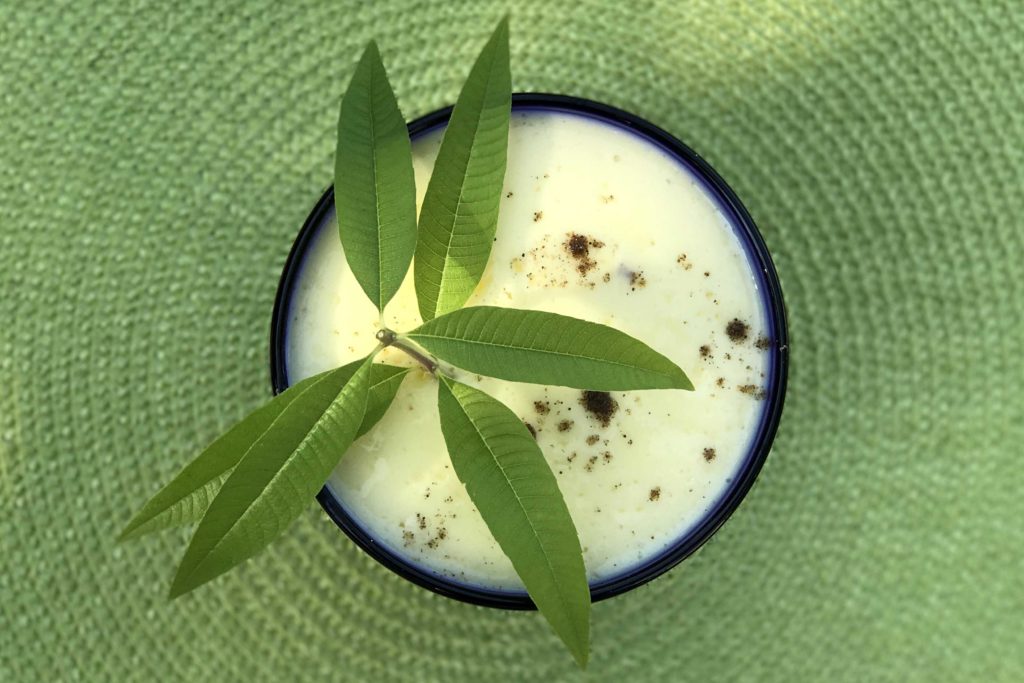 Ingredients
1 large ripe mango
24 ounces (3 cups) low-fat or whole milk yogurt (not Greek style)
2 tablespoons white sugar
½ teaspoon kosher salt
¼ to ½ cup cold water (optional)
Dash of cardamom
Instructions
Remove skin from mango and cut into chunks.
Place mango, yogurt, sugar and salt in a blender or Vitamix and blend until smooth.
If it's too thick, thin with a water – starting with ¼ cup.
Refrigerate for about an hour until cold.
Pour into glasses, top with a dash of cardamom and serve with a straw.